The Chart screen displays the currency rate dynamics of a previously selected currency pair. To access the screen, select Charts in the main menu or tap

.
Crosshair. To switch to the сrosshair mode, tap

. The crosshair allows you to view the exact date, price and indicator value at any point of the chart.
Indicators. To add, remove, or edit an indicator, tap

.
Symbols. To view the list of available currency pairs, tap

. Here you can change the currency pair of the active chart.
Chart management. To manage open charts, tap

. You can add, remove, reorder and tile charts horizontally or vertically.
New order. To open an order, tap

.
Other chart settings are available in the radial menu.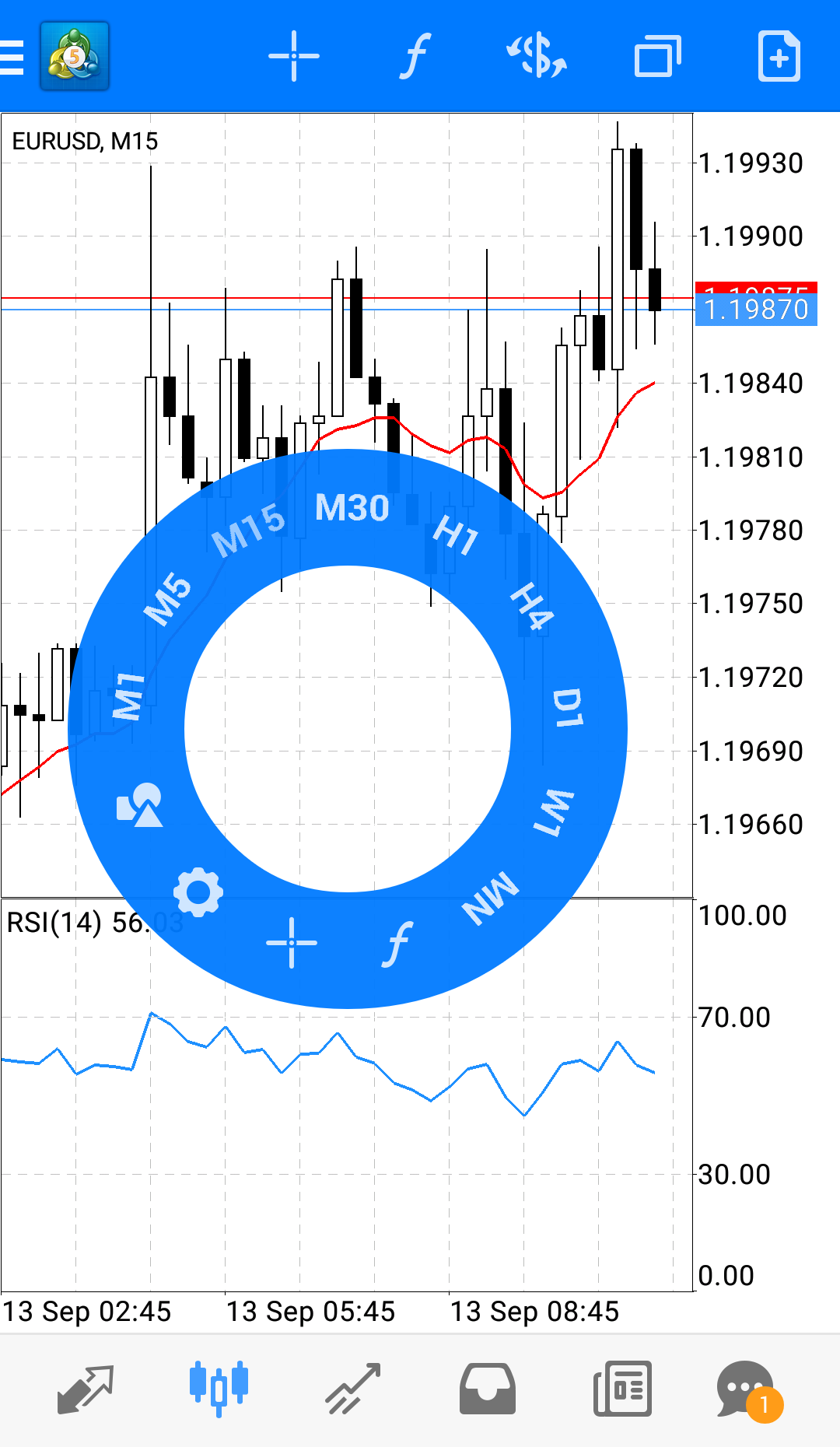 To open the menu, tap anywhere in the chart. Here you can perform the following actions:
Change the chart time frame (from M1 to MN)
Add indicators
Enable the crosshair
Open chart settings
Add graphic objects