Open a trading account
Demo account

When you open the web terminal for the first time, a Demo account opening form appears.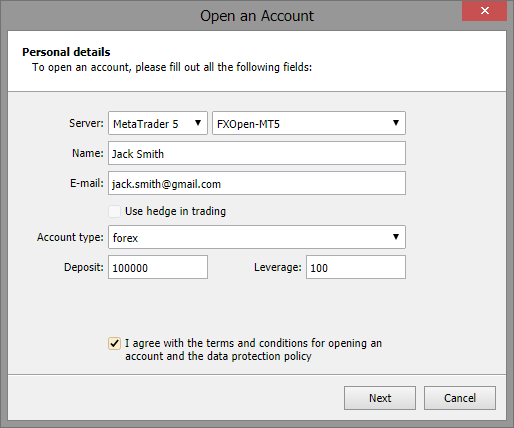 To open a new Demo account:
To open the Demo account opening form, click Open a Demo Account on the File menu.

Log in to a trading account
If you don't want to open a Demo account on first visit, click Cancel. The Login window will appear.
Enter the login and password of your trading account.
In the Server list, select FXOpen-MT5.
Select the "Save password" check box to save the account data.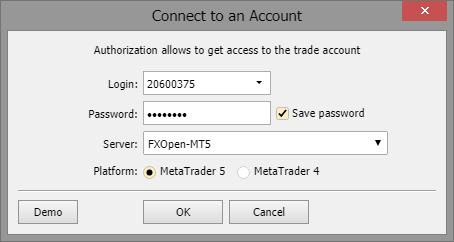 To log in to a different trading account, click Login to Trade Account on the File menu.
To switch between trading accounts, select Switch to Account on the File menu.
To log out from the account, select Logout on the File menu.