Live TickTrader ECN account

To trade real assets in FXOpen TickTrader Desktop Terminal, open a Live TickTrader ECN account in the Client Portal. All transactions, including deposits, withdrawals and internal transfers, are only available through the personal area.

Demo TickTrader ECN account

If you want to trade virtual assets in Demo mode, open a Demo ECN account. You can open a Demo ECN account through any FXOpen terminal:
You can log in to the Desktop Terminal using credentials of a Demo ECN account opened through the Mobile Terminal.
How to open a Demo ECN account directly in the Desktop Terminal

1. On the File menu, click Open Demo Account.
2. Fill in the registration form:
Select the server (Demo Exchange).
Select the account type (ECN).
Select the initial deposit currency.
Enter the initial balance.
Enter your email address.
To enable Web API trading, select the Web API Enabled checkbox.
Enter the displayed security code.
3. Click Submit. You will see your assigned credentials (server, login, password, etc.). Make sure to save your account information in a secure place. Your new account will be added to the Accounts list of the Explorer window.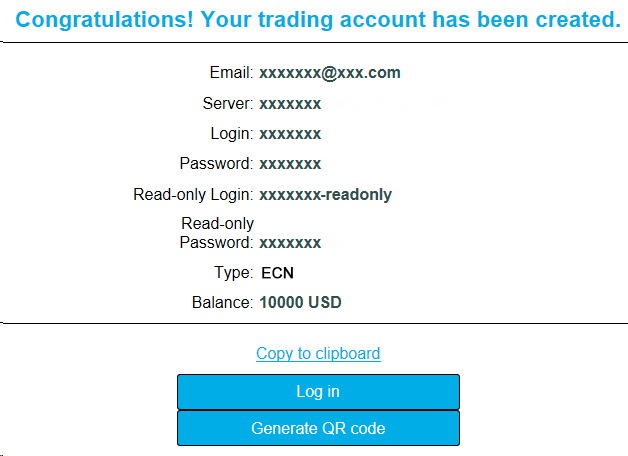 4. Log in to FXOpen TickTrader Desktop Terminal.
You can use this registration data to

log in to

FXOpen Mobile Terminal.